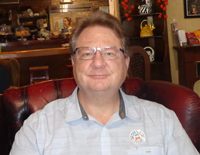 Aurora Home Design was founded by Bob Cartney (Architectural Technologist) in 2007. Prior to this, Bob had spent over 25 years in the home design & construction industry. His leadership and experience enabled him to grow his company into a thriving business, complete with a diverse and talented team that now provides drafting and design services to residential clients across Alberta and Western Canada.
His personalized approach to service, along with Aurora Home Design's commitment to excellence, has helped earn the company a fine reputation in the Northern Alberta region and elsewhere throughout Canada. Today, the company aims to provide the same personalized high-caliber service that has made Bob a leader in the home design industry.
Leadership
At Aurora Home Design, we offer the kind of quality and service you expect from a leader. Our company is always evolving as the needs of our clients change, and as new materials and techniques are used in the marketplace. You can rest assured knowing that we use only the latest technologies and processes. Teamwork: We make it our responsibility to know you and your needs. We work closely with you to ensure that the solutions we provide are tailored to meet your unique requirements and challenges. We are committed to your satisfaction.
Customer Relations
At Aurora Home Design, our highest priority is satisfied clients. You are important to us and you can expect us to go the extra mile for you. Superior customer service is the hallmark of Aurora Home Design.
Privacy
Aurora Home Design has a strict policy for handling client information. Any information that clients provide to Aurora Home Design is confidential and protected to the fullest extent possible. Aurora Home Design will not disclose or distribute client information to third parties without prior consent by the client. It is also our policy to respect the privacy of individuals who visit our Site or provide comments to us.
Copyright
Aurora Home Design will not copy or alter any other design firm's drawings without prior written consent from that said firm. Thus said, Aurora Home Design's plans are not to be copied by other firms for resale without its prior written consent.